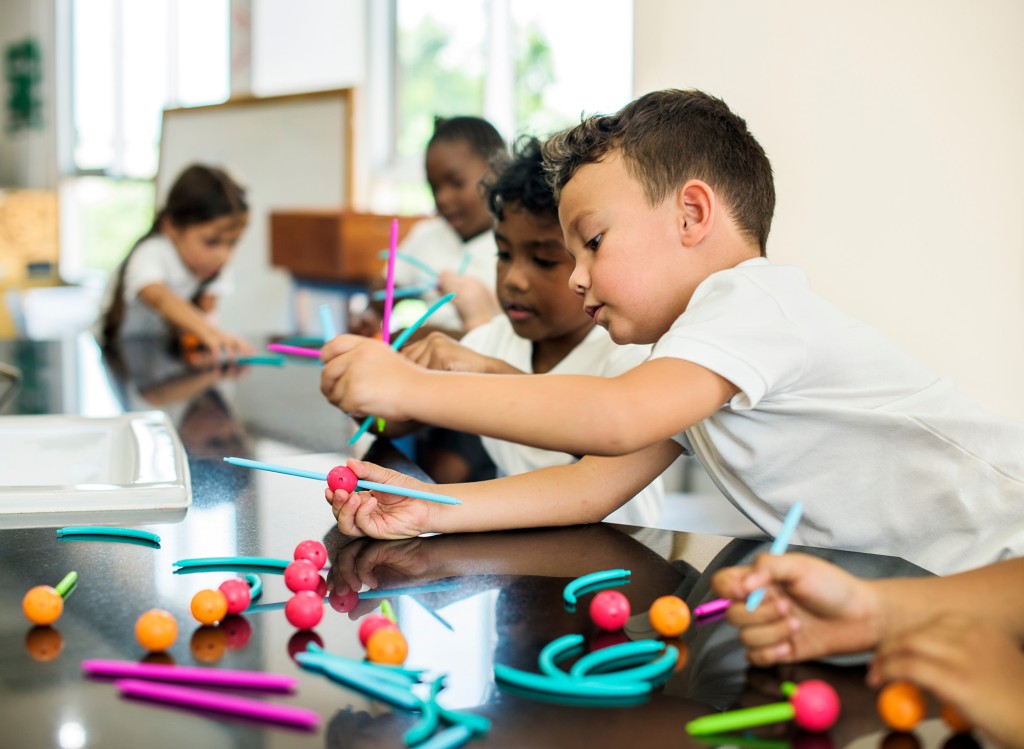 Supporting schools in the Church of England Diocese of London
We are a "Pathfinder Charity", dedicated to finding ways forward, testing and proving practical ideas and suggestions for the education of younger children. As they embrace the many different challenges of this century, we aim to help them develop resilience, expertise, confidence and courage.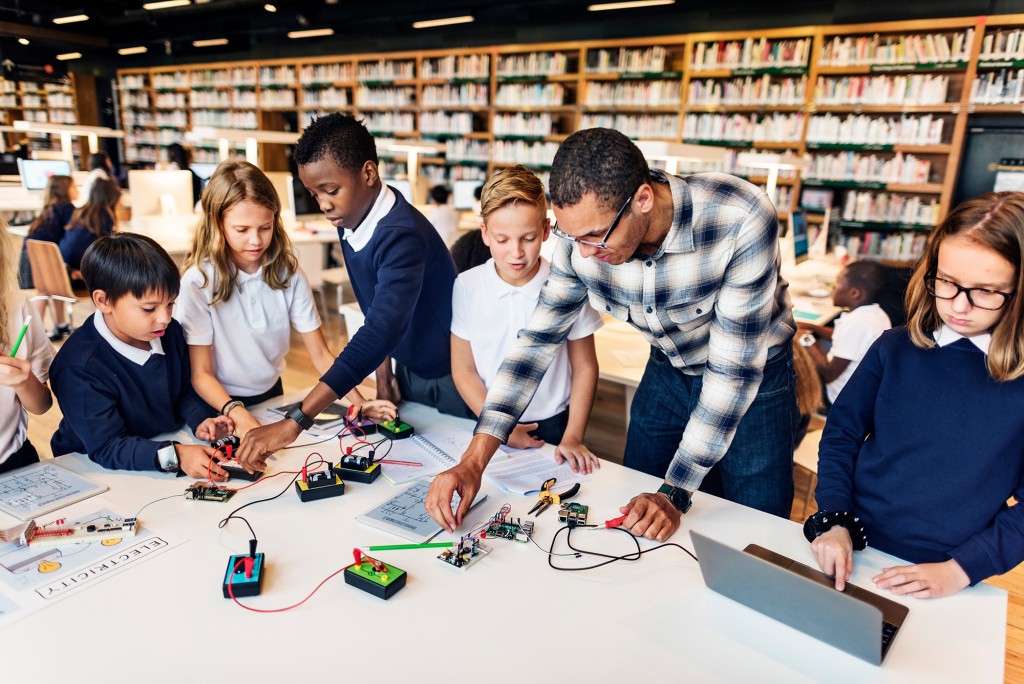 Operating within the Church of England Diocese of London, we support Schools within the ambit of the London Diocesan Board for Schools (LDBS). These are mainly 137 primary schools out of a total of 161 schools, educating 59,000 children with over 5000 school and teaching staff. We originally gave special attention to 16 schools within the old boroughs of Hackney and Stepney, where our activities and ideas are particularly, though not exclusively, encouraged. LDBS operates within 18 Local Authority Districts, from Enfield at its most northern, Surrey in the South, Tower Hamlets in the East, and with Hillingdon in the West. The mission of each Church of England school is to serve their local community embracing rich cultural diversity and providing high quality education for all pupils including the most vulnerable and disadvantaged.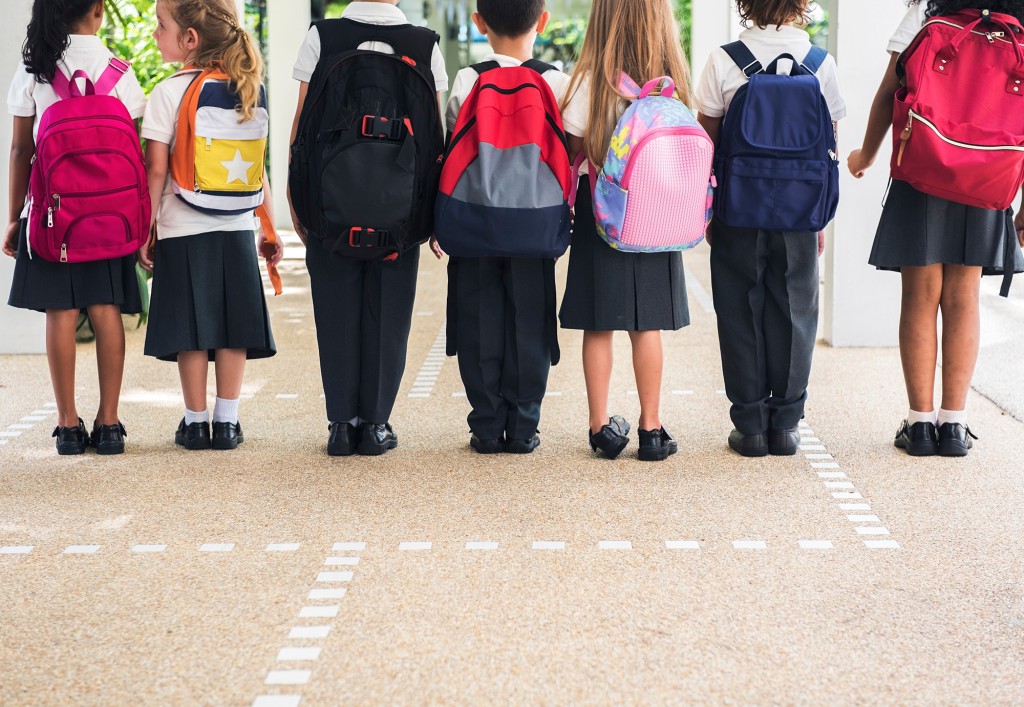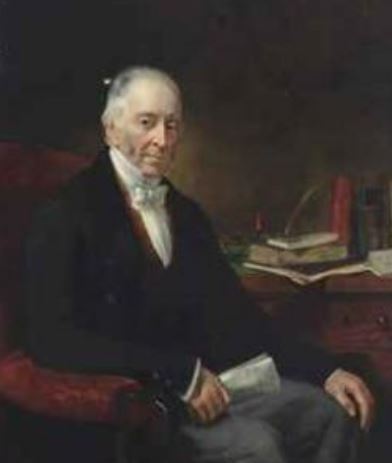 The wider William Davis family
We are also the family charitable foundation of the present Davis family. A forebear was William Davis (1766 -1854), a prosperous city of London merchant, an Industrialist and founder of the Prudential Assurance Company. William was an advanced thinking city philanthropist, founding the National Society in 1811 and the Whitechapel Society in 1813 for the education of the poor. In 1807 he founded and endowed, through a Deed of Trust, a Free School in Gowers Walk, Whitechapel for poorer boys and girls, to bring them forward, in his own very 19 th century words, "in the habits of useful industry and the principles of the Christian religion". The Bishop of London was the 'School Visitor'. The methods were innovative and practical and the school survived and prospered until it was destroyed in the blitz in 1941 during World War 2. In 1944 nearly all the free charitable schools in the UK were nationalised, taken under government control and given state funding within the 1944 Education Act. Our remaining assets were then turned into a charitable fund, firstly by the Department of Education and then agreed by the Charity Commission.
Our latest project
We are now one of two charities working through the London Diocesan Board for Schools (LDBS) which is the umbrella organisation for all the Diocese's schools, as above. Over the last 20 years the LDBS and ourselves have worked closely together to produce innovative ways of offering support. This consists largely of harnessing the ideas of headteachers in order to bring about the kind of changes and improvements within their own schools, which cannot generally be accessed through "main stream" government funding.
The focus of our recently launched £2 million campaign is therefore to bring forward and support new and further improvements over a 10 year programme.
You can find further details in the profiles below.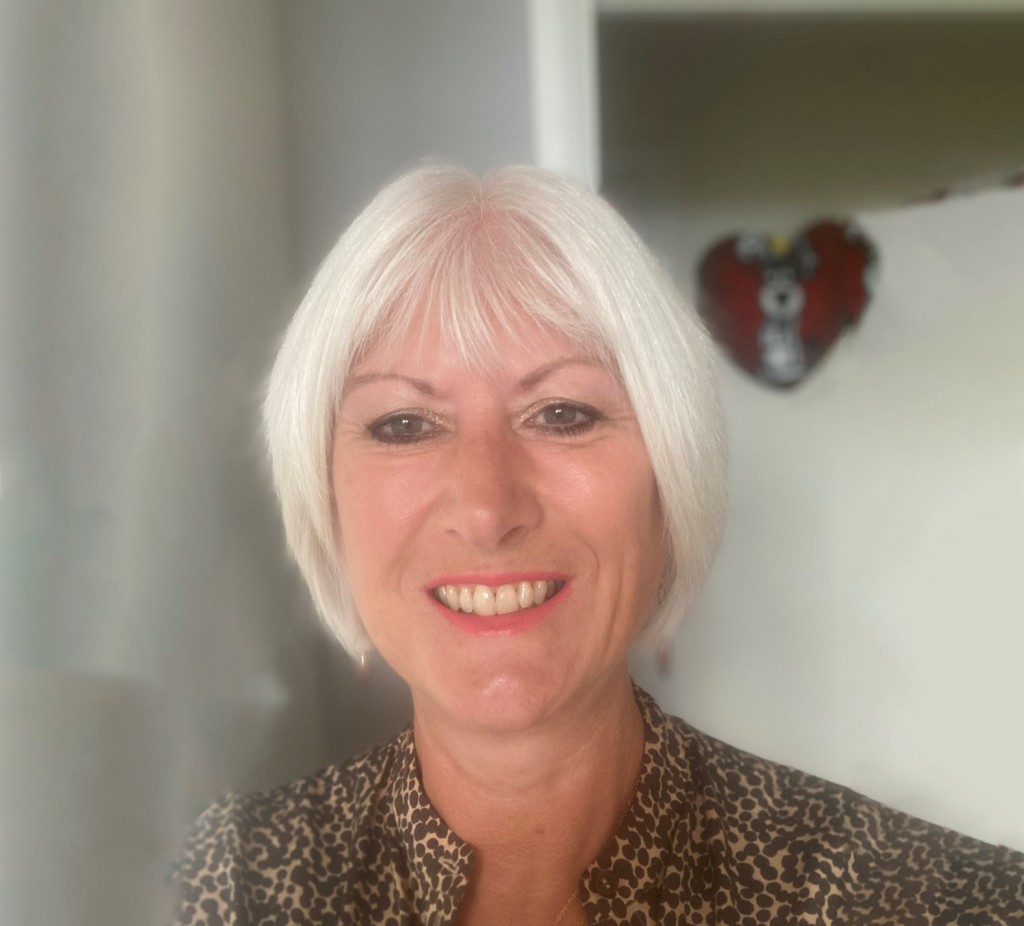 Working with LDBS – Meet Sally Moore
Sally served as Head teacher at St Paul's CE Primary School in Enfield for 11 years. In 2016 she left headship to take up the post of Primary Advisor at the LDBS working specifically with 28 church schools spread across Barnet, Enfield, Hackney and Haringey. She joined a team of former and currently serving head teachers of outstanding schools who support all LDBS schools in the primary and secondary sector across the Diocese of London.
The vision of the LDBS is to embrace the Church of England's Vision for Education which is deeply Christian, with Jesus' promise of 'life in all its fullness' at its heart. We believe in this vision of human flourishing for all, permeated by the key elements of wisdom, hope, community and dignity. The LDBS serves and supports schools confidently, creatively and compassionately in order that:
young people and adults develop spiritually, physically, intellectually, emotionally, morally and socially
pupils of all backgrounds achieve excellent outcomes to give them the best opportunities in life
The Head Teacher of any Primary School is an enormously busy person, multi-tasking a huge array of daily school improvements, administrative, pastoral and teaching duties. Just keeping the show on the road is a formidable enough task. Bringing together new ideas, changes and better practices have to be fitted in between non-stop routines and sometimes just do not happen. particularly with restricted finances.
The William Davis Education Foundation has provided light touch funding for "Pathfinder" projects over many years; we experimented with many ideas, and we came to know some of the Headteachers well. Our additional seed corn funding began to attract more and more interesting ideas and projects. The role of the Primary Advisor is to bring forward appropriate projects for the consideration and approval of Trustees. While we have considered in the past smaller projects, we found that projects of between £10,000 and £20,000 can, with the right scheme and implementation, elicit exponential changes and benefits.
We have now worked for several years with Sally Moore. She initially covered our selected smaller area of the Diocese, and it is with her that we have developed the current remit for projects and our proven methodology. With agreement of the LDBS Director, Inigo Woolf, Sally now liaises with any of the 137 primary schools across the Diocese in order to work up similar or innovative Projects. The initial selection of School is performed by Inigo and Sally between them. Sally has great experience in this sensitive role, and she is always skilled to encourage that extra mile which counts so much for the success of each project.
These 137 Schools are a significant educational group and resource. The mission of each Church of England school is to serve their local community embracing rich cultural diversity and providing high quality education for all pupils including the most vulnerable and disadvantaged.
An initial project was "Proms Praise for Schools" which we initiated, whereby, in conjunction with All Soul's Church Langham Place (the BBC's special Parish Church), the LDBS takes the Albert Hall for an evening of singing, every second year in early spring. It is a "sell out" (there is no charge!) with 5000 children of our 59,000 children all singing and performing – nearly up to "Last Night of the Proms" standards ! We will describe all our new projects as they arise, but we ask you now to "Meet Yvonne Barnett".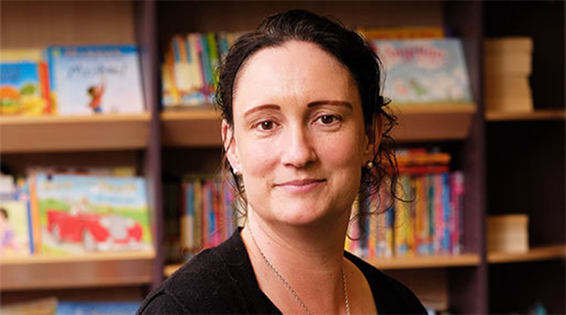 Working with Headteachers – Meet Yvonne Barnett
Yvonne was the Head Teacher of Holy Trinity Church of England Primary School, Dalston, E8 3DY from 2008 until 2020. When I first met Yvonne, Holy Trinity was a school whose facilities were less than ideal or in some cases not fit for purpose. Some cohorts of pupils were housed in portacabins that were "well past their use by date", with the main school building consisting of small class spaces and corridor learning areas, which did not provide the most advantageous learning environments.
The vast majority of play space was uninspiring tarmac playgrounds. However, much had been made of the limited green space for Nursery and Reception pupils and a quiet green space for Key Stage 2 (KS2) pupils, along with a small school farm including chickens and rabbits. Although within sight of Canary Wharf, Dalston was, at the time of our initial meeting. an area of London with many challenges including overcrowded housing, knife crime, gangs and unemployment. The school wanted to create a new narrative for its pupils, particularly those from disadvantaged backgrounds, to have an educational space where their wellbeing, a sense of safety, and crucially learning is paramount; all of which would contribute towards improved life chances.
Church of England schools retained many freedoms when they were nationalised under the 1944 Education Act. The local Parish Church, led by the priest in charge, who sits as a governor on the school's Central Governing Board (Holy Trinity is part of the Primary Advantage
Federation); and the London Diocesan Board for Schools (LDBS) owns and retains the legal title of the land, the buildings of the school, and the broader development it now sits within.
The LDBS teamed up with a developer and sold the airspace above the site, retaining 3 amazing levels for the school and the remaining 7 levels for residential accommodation comprising 101 well-appointed flats. The innovative design places a play deck between the roof of the school and the residential accommodation, thereby providing the school with a running track, a Multi-Use Games Area (MUGA), rock climbing wall and climbing frames. The school is now
one of the best equipped primary schools, with the best playgrounds and play spaces that you could ever imagine attending as a child in inner city London!
Holy Trinity Dalston is now housed in enviable new, state of the art educational premises, a result of a full school rebuild that opened in September 2016. It is a building where opportunities to learn are at the heart of all decisions made. Led from its design, with features including bespoke art and cooking rooms, a MUGA, and a commitment to raising the profile of digital literacy. All of which was met with anticipation and excitement when we opened, with the most "eager to learn" group of young children you could ever wish to see.
What had happened to bring about such dramatic changes in the meantime? Yvonne played a visible and key role in the life of the school. Engaging with parents/carers, visitors, staff and pupils on a daily basis, ensuring that voices of concern, query and celebration are heard and shared. Early Year Foundation Stage (EYFS) staff visit all families new to the school in their own homes before they begin attending. This is an important process, as it allows parents/carers to meet with their child's teacher in surroundings which are familiar to the family, and a dedicated time where they have the opportunity to meet, share and discuss their knowledge, concerns, queries and celebrations to date for their child. This in turn allows the school staff to be well prepared to meet the individual needs of all new pupils and families joining the school, including liaising with external agencies, if needed, ahead of the child beginning. This ensures a smooth transition from the home, or the preschool setting, to the school, and one where most importantly the needs of the child and family are met. The school encourages all parents/carers thinking of enrolling their child at the school to come and visit, promotes the concept of a working partnership between the school and the family, demonstrating how their active participation in their child's education is essential.
"As teachers and role models at Holy Trinity, our commitment and determination to ensuring quality learning opportunities and experiences for all pupils irrespective of postcodes, need, ability or starting points in any individual's life are key in improving the outcomes and life chances for children and families we are fortunate to have in our school".
Learning for all pupils is targeted and set to support, enhance, challenge and stimulate pupils of all ages and abilities. With additional guidance and support given to those who require it, all children engage in learning alongside their peers or strive higher, as there are no glass ceilings in our school. Social, emotional and behavioural challenges that inevitably occur, as they do in all schools, are embraced, unpicked and addressed; often with the use of external partners and agencies and most importantly the family. Meaningful learning cannot occur until the individual child (and at times the wider family) feels safe, secure and heard.
As part of our rebuild and redesign, much time and consideration was given to our vision including how teaching and learning would look within the bespoke purpose built design of the physical environment of the school. We believed that preparing our children for a rapidly changing world was key. As a forward-thinking school, we wanted to equip our learners with critical thinking skills, global perspective and respect for our core values. So, our next steps included curriculum development and the role of IT within the school.
A school decision was made to use the entire Apple eco system and invest in Apple technologies throughout the school. Each child in Year 1 though to Year 6 would receive in iPad (to remain in school) as would support staff and teachers. MacOS devices would be used for all staff including admin teams, and shared iPad use would be introduced in the Early Years.
"Every Learner: Empowered. Inspired. Prepared."
Our vision for all (at Holy Trinity). We believe that all stakeholders are learners. That access to technology is essential in providing and growing opportunities, that will not only make a difference to an individual but the community as a whole. Impacting life chances by influencing risk taking, raising ambitions and removing barriers; environmental, physical and emotional. This core belief runs through every aspect of the school from the design of the building, the choice of dining layout, through to the technology that is in the hand of every learner.
Every aspect of life at Holy Trinity Primary School has been carefully designed to ensure that Every Learner: (is) Empowered, Inspired, Prepared. By giving learners access to technology, amazing new opportunities are opened up to them. This empowers them to take control of their own learning, create their own content and develop a skill and mindset that will prepare them for their future."
We have funded projects for Yvonne over the years, and you would not think she could want, or need much more than this. So, we asked her in 2017 what ambition she had still unfulfilled. After some thought, she said she wanted to rewrite the school curriculum, as recent changes to the National Curriculum Framework had been made in 2016. Schools now had considerable flexibility within the national curriculum in how, when and what they taught.
Head Teachers and senior school staff don't often get the opportunity to give enough thought (and time) themselves to 'bespoke' classroom content within their broader school curriculum offer. They just do not have enough time in a normal school day. This can result in schemes of work being bought in to fulfil this need, which do not always reflect the community the school is located in, or engage either the children or more importantly the teachers in the planning and delivery of lessons. One reason is that the subject matter may lack an "individual teacher's passion for the subject", and the structure and resources needed that will fascinate and grip children, as they are led on a learning journey of knowledge and discovery. Teachers may not be particularly interested, nor engaged in the aspects focused upon in the bought-in material, either because they simply do not have their ownership over it, or that it is not relevant in the context of the school and the community where they work. With some funding from us (WDEF) this enabled school and subject leaders time out of class to contribute to the design and content of the curriculum design for the school, and maximising the new facilities which the school environment now provides, along with a local area focus and the rationale to include more planned community engagement and curriculum content. Content that inspires teachers' interests, expertise and passion which flows into the day to day lessons and learning opportunities for pupils to flourish as they engage (and at times lead) in learning about the world around them.
This new curriculum, which through the enhancement provided by a range of technology in the school, enables ease of collaboration, and personalised and bespoke opportunities for all learners. Teaching staff are scaffolded with shifts in pedagogy and practice through continuing professional learning, which underpins the vision of "Every Learner: Empowered. Inspired. Prepared."
The result is amazing. It is truly uplifting to witness children learning in this way, whether it is how and why to adopt healthy lifestyles including the role of exercise and avoiding unhealthy choices such as alcohol, smoking and drugs. A series of cooking lessons on local and ethnic food is provided by the head chef whose timetable now includes weekly cooking lessons, teaching children how and why to select certain foods, to prepare and to cook healthy balanced meals. These are just some of the imaginative ways of active community engagement for children and their families.
Of course, we would like all of our 157 Heads who teach 59,000 children to do now what Yvonne has done, but it is not going to happen like that. Instead we are expecting over the years a programme of 157 projects which are the dream of the Headteacher of that School. These new projects, to be developed in the other Primary Schools within the Diocese of London should make an equally interesting read.
John Davis (Chairman WDEF) & Yvonne Barnett September 2020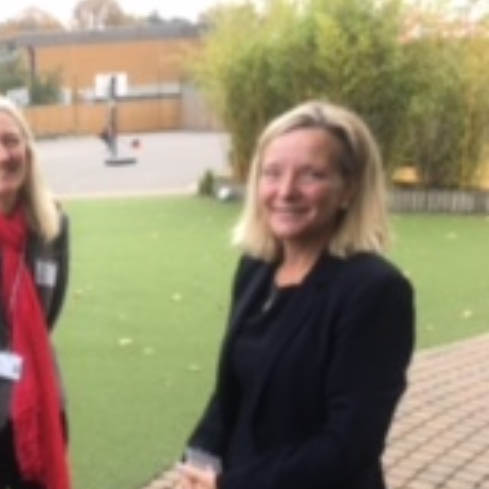 Catherine Allard
Visit to John Keble C of E Primary School, Brent, NW10 4DR
3rd October 2022 – John Davis, Sally Moore, Penny Roberts with Catherine Allard, Headmistress
This school is 2 form entry with 403 children and 70 staff in the deprived catchment area of Harlesden, the London Borough if Brent, North London. The school faces a variety of challenges, which include overcrowded housing (including families housed in hostels or one room), a high number of children who have experienced trauma or have a mental health need including refugee families (Afghanistan, Syria, Kuwait, Ethiopian) over 30% of the children are entitled to free school meals and 29% of children have Special Educational Needs, well above the national averages.
Catherine is doing a really splendid job – the school is OFSTED rated good, and she has been there 7 years and the staff retention rate is very high, so that all children develop with the School's very special Vision (www.johnkeble.com), and the atmosphere is magical and electric, with messages all over the school illustrating, love, hope, resilience and courage to achieve, and to make themselves and the world a better place. The children obviously adored being there, and some gave me great individual welcome with presents of their work.
Our Grant achieved Catherine's personal dream of an environmental area in a previously derelict area of the grounds of about 1⁄4 acre. She designed it very carefully with her own staff, employing a landscape contractor, rejecting the Forest School model as too cumbersome. Classes would spend some learning time there each week and also outdoor respite restoring mental health and trauma. It has become a very special part of the school, and has in just two years from concrete mess, gives maturity and oasis in the densely packed urban nightmare surrounding the school. My photos illustrate but do not capture the essence which I describe.
John Davis Chair 3/10/2022